Helping Clients Develop Leaders Through Safety Leadership Training
Peak Safety Performance can customize your safety leadership development with a series of workshops and executive forums. We can help you develop a Safety Fundamentals class and an Advanced Safety Leadership training class that speaks to your target audience. Our safety leadership training options include:
Putting Principle to Practice Manager Leadership Training
Learn how to build your safety management system.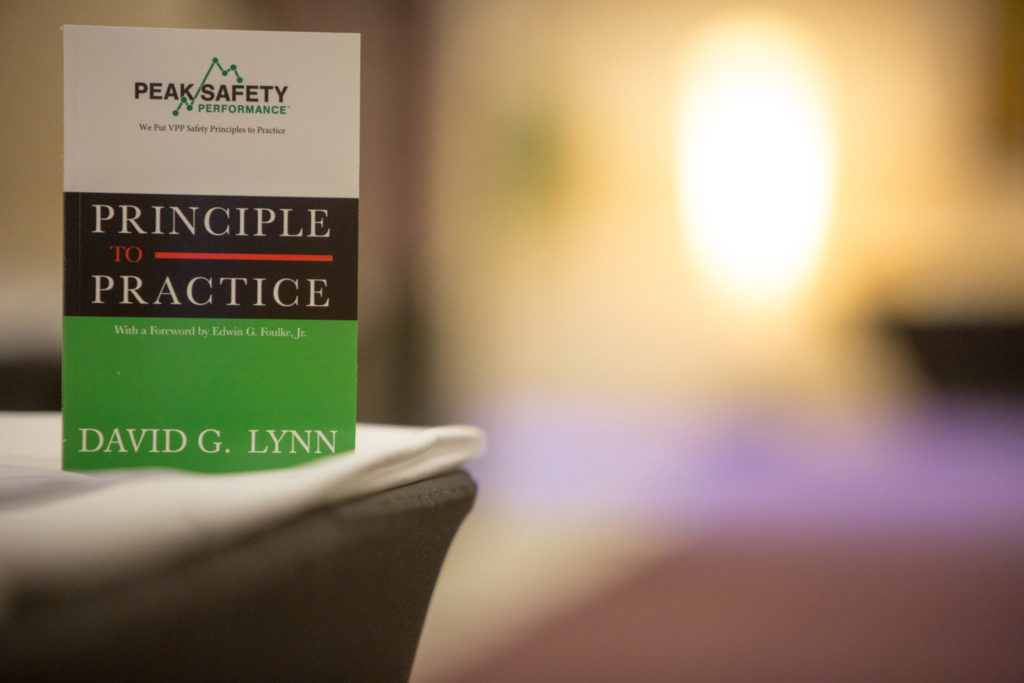 This is the first step to become a Principle to Practice Practitioner. It is designed to help clients know how to create a framework for leading safety. The management system is built on proven principles and practices that deliver positive safety results. Success relies on action, engagement, and accountability in 5 critical areas. David G. Lynn's book, Principle to Practice, outlines the approach.
TOPICS:
Management Commitment & Visibility
Employee Involvement & Engagement
Work-site Analysis
Training & Communication
Hazard Prevention & Control
CLASS LENGTH: 16-Hours
For Related Articles, HERE!
Safety Leadership Training – Supervisor Tools & Techniques:
We Teach Supervisors How to Prevent Injuries.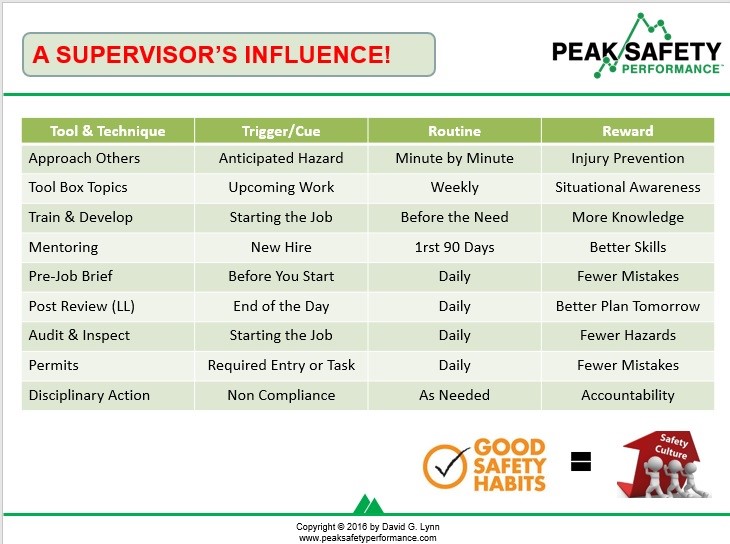 We have a safety leadership workshop that will help your supervisors manage safety. We customize the packages to meet every client's needs.
It is important to teach supervisors the skills required to lead safety. This training is a collection of topics that share why safety is important. Modules also communicate safety roles and responsibilities along with practical tools a supervisor can use to lead safety efforts with their teams.
At the end of the course, participants will better understand their personal impact on safety performance. The class will also provide practical examples of tools and techniques they can use to prevent injuries.
TOPICS:
The Benefits of Safety Culture & Character
Why Safety is Important
What Causes Accidents
Roles and Responsibilities
SAFE Step Principles
Pre-plan Your Work
Hazard Identification
Training & Communication
Mentoring & Coaching
Approaching Others
CLASS LENGTH: 8-Hours
For Related Articles, HERE!
Risk Perception: Why do we take chances?
Learn risk perception tools & techniques that influence your safe decisions: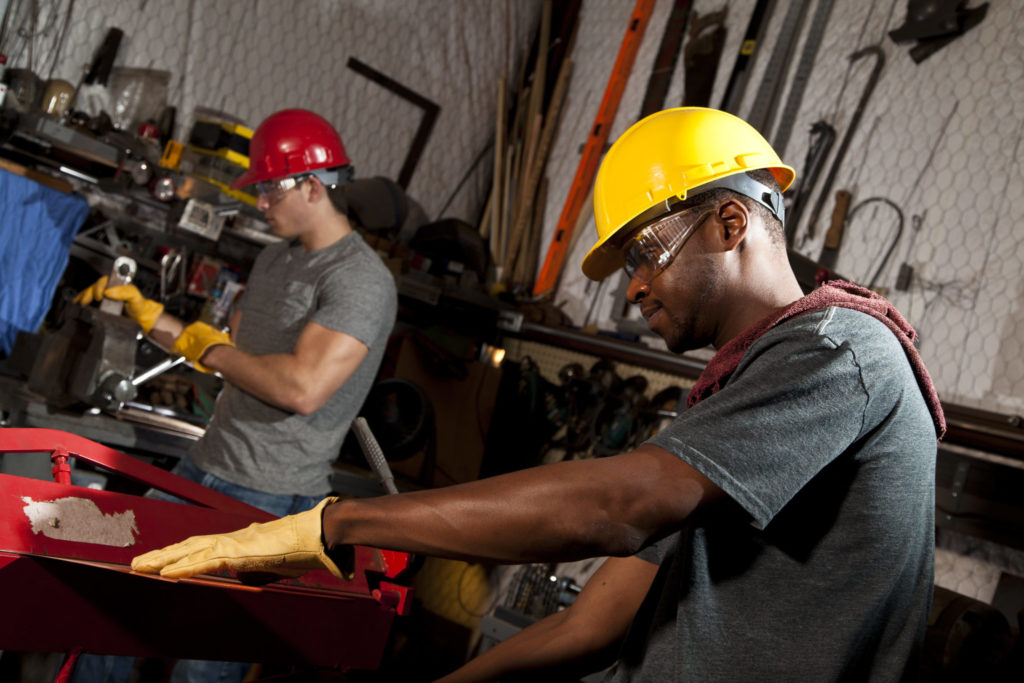 Our Risk Perception course introduces participants to safety leadership tools that can be used to help minimize risk and avoid errors. This simple approach will help clients build a successful safety culture.
Everyone perceives and accepts risk in a different way. The dynamics of how we make decisions is complex and our ability to perceive danger is one of the first steps to prevent injuries. What is the right level of risk perception and better yet, how do you teach people to recognize and respect hazards?
The goal for the Risk Perception Workshop is to teach participants how to make their biggest impact on safety performance with risk perception safety leadership tools and techniques.
The content will be based on proven safety principles that build an exceptional safety culture.
TOPICS:
Top 10 Reasons We All Take Chances
Individual Tools & Techniques to Avoid Risk
Safety Leadership Tools & Techniques
CLASS LENGTH: 8-Hours
For Related Articles, HERE!
Make Safety Contagious
Learn how and why safety initiatives catch on. Based on Jonah Berger's book.

Learn 6 keys to help make your safety message viral. There are six components that make a message, initiative, or product contagious in Jonah Berger's book, Contagious; why things catch on. Each component is a missing link to many safety communication campaigns. You can differentiate your safety culture if you learn and apply these practical applications for getting people excited about your safety culture.
Class agenda will include topics such as:
Social Currency
The power of emotion.
How to create triggers.
Make your message public.
Highlight the practical value.
Tell a story.
CLASS LENGTH: 4-Hours