Raymond "Rick" Ricker, CSP, CIT
Rick.Ricker@PeakSafetyPerformance.com
Regional Director – Greater Atlanta Area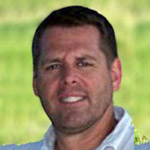 Rick is an innovative, strategic corporate safety director and risk management consultant for Peak Safety Performance. His background includes the pulp and paper, chemicals, building materials, logistics, paints, and coatings industries – at union and nonunion facilities. Rick is an expert in Human and Organizational Performance (HOP), EHS management systems, and Process Safety Management (PSM).
Rick is known as a technically savvy and adaptable leader. He has outstanding active listening, critical thinking, decision-making, team building, and problem-solving skills. He is a Six Sigma Greenbelt; Certified Safety Professional (CSP); Environmental, Safety, and Health Trainer (CET). Core competencies include:
EHS operations leadership. As VP of Corporate Safety at Railserve, he led EHS programs for a 1200-person, three division, third-party rail switching provider with 70 locations throughout the U.S. and Canada. At Blue Ridge Paper, he managed EHS programs for an 1100-person, seven-plant division. He developed a formal EHS auditing process for the division and he improved the workers' compensation claims management process; lowered WC costs 14%.
Health, safety and risk management. At Railserve, Rick introduced "Safe Start" behavior-based safety programs, new hire safety training and other safety initiatives; reduced TIR by 26% in five years. At Owens Corning, he completed Six Sigma safety project; reduced OSHA recordable injuries by 30%. He achieved and ISO 9002/14000 certification. At Monsanto, Rick achieved OSHA VPP certification in Georgia and Michigan.
Training and consulting. At Peak Safety, Rick performs audits for a plastic dispensing company; travelling to Mexico, Italy, Germany, Spain, and Brazil – as well as domestic locations. At Salcon, he developed and implemented client-specific safety and health programs including OSHA 10-hour and 30-hour instruction, safety fundamentals, and supervisor safety leadership. Led ergonomic improvement programs at PPG and Owens Corning.