Learn tools & techniques that a supervisors can use to lead safety: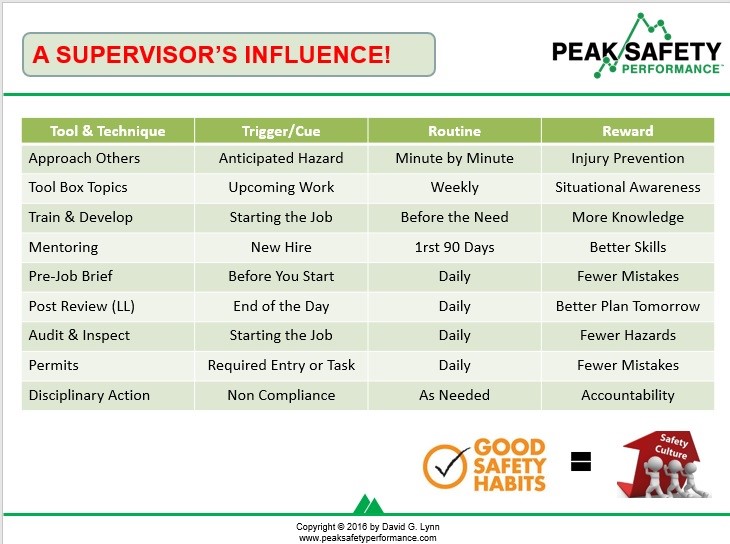 Safety Leadership Training for Supervisors:
We Teach Supervisors How to Prevent Injuries.
We have a safety leadership workshop that will help your supervisors manage safety. We customize the packages to meet every client's needs.
It is important to teach supervisors the skills required to lead safety. This training is a collection of topics that share why safety is important. Modules also communicate safety roles and responsibilities along with practical tools a supervisor can use to lead safety efforts with their teams.
At the end of the course, participants will better understand their personal impact on safety performance. The class will also provide practical examples of tools and techniques they can use to prevent injuries.
TOPICS:
The Benefits of Safety Culture & Character
Why Safety is Important
What Causes Accidents
Roles and Responsibilities
SAFE Step Principles
Pre-plan Your Work
Hazard Identification
Training & Communication
Mentoring & Coaching
Approaching Others
CLASS LENGTH: 8-Hours
Click Here for Available Classes!