Learn a systematic approach: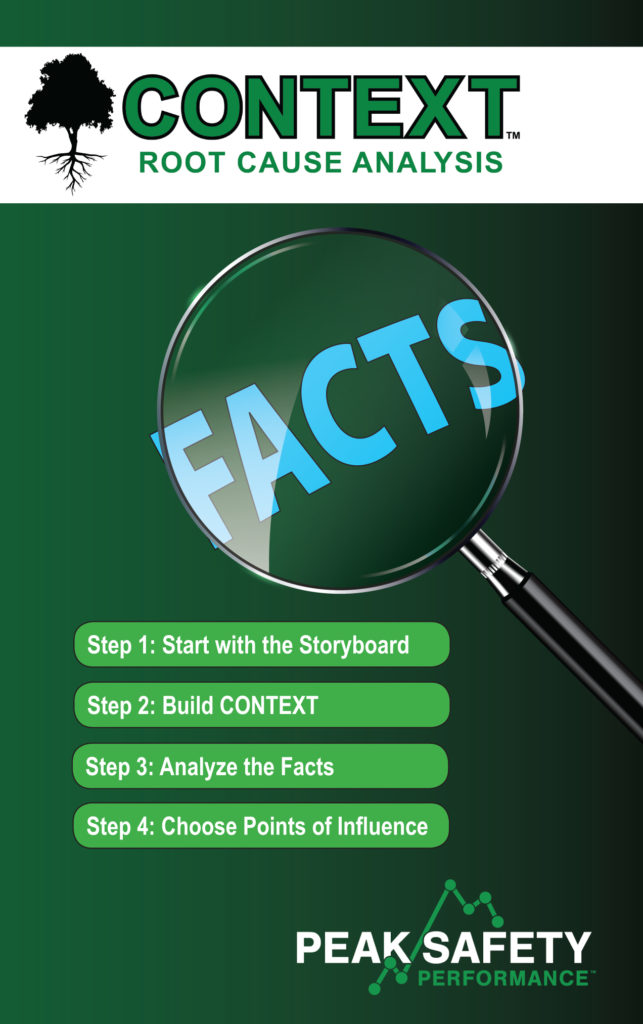 the circumstances that form the setting for an event, statement, or idea, and in terms of which it can be fully understood and assessed.
Once you understand the context, you can identify the best tool or technique to influence the future.
CONTEXT Root Cause Analysis Training:
This is a root cause problem solving class that helps participants evaluate the events that lead to injuries and negative trends. Participants learn to collect facts that identify the context of an event so that they will be able eliminate errors that lead to injuries. The goal is to teach participants how to influence the future rather than punish the past.
TOPICS:
Introduction to Event Analysis
Reverse Engineer the Cause
Collect the Facts
Analyze the Context
Learn to Influence the Future
CLASS LENGTH: 8-Hours
For Related Articles in Safety Professional Magazine.
18.00 Professional Safety – RCA article only
CONTEXT Root Cause Analysis Class!
at the Peak Safety Training Center
Register Here!