Peak Safety Performance

 Partners with Local Industry to Deliver a Peak Safety Orientation for Contractors.
Fourteen manufacturing plants in South Carolina take their next step in improving contractor safety at their sites with a Peak Safety Orientation!  "Our goal is to create an elite contractor safety culture in the Upstate of South Carolina."  David G. Lynn, CSP (President, Peak Safety Performance)
Launched by the Peak Safety Council in December of 2016, the Peak Safety Orientation is a safety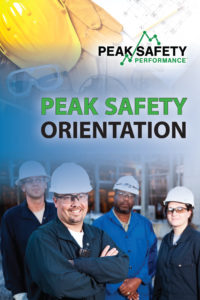 class designed to provide critical safety information for new employees.  Instructors teach basic OSHA guidelines covered in both 1910 & 1926 standards.
The Peak Safety Orientation is more effective and cheaper than an OSHA 10!  The class is approximately 8 hours long.  The list of topics for the class are listed here.  Upon a successful completion of the course, participants will receive a Peak Safety Orientation badge with their picture and expiration date.  Participating companies require  contractors to have a current PSO badge to perform work on their site.  
ONLINE REGISTRATION AND SCHEDULE AVAILABLE – CLICK HERE!
Each participant will also receive a Peak Safety Orientation Handbook with critical safety rules and guidelines.  The handbook provides a quick reference to the same topics covered in the class.  Samples are available for purchase on Amazon.
The Peak Safety Orientation is valid for 1 year.  Peak Safety offers an annual refresher course to update the card.
Peak Safety Council:
The Peak Safety Council is made up of industry leaders and representatives that want to enhance the safety culture for contractors in South Carolina.  The purpose of the Peak Safety Council (PSC) Advisory Board is to provide business critical leadership, input, and strategic direction for standard contractor safety training.  The PSC Board will also provide input on the development of a common safety performance measurement system for contractors.