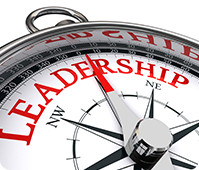 The Right Safety Leader Mentality
EHS Today, Results Based Safety Leadership, David G. Lynn, CSP
When I refer to a safety leader, I am not talking about the guy that holds the "safety man" title. I am talking about operational leaders, managers and line supervisors who influence behavior. They drive results in their areas of responsibility. All leaders have to manage work with a visible commitment to each employee's safety.
The right safety leader responds to their circumstances with an unwavering and unquestioned commitment to do things safely. There is no room for compromise.
Results-based safety leaders have a distinct mentality and attitude determined to succeed. They think like winners. They take responsibility and they drive achievements. They are not passive and they demonstrate the mentality listed in the table below. Commitment, discipline and urgency complement the right safety leader's mentality.
A results based safety leader has a distinct mentality and attitude determined to succeed.
The Top 10 Safety Minded Performance Characteristics
Focus relentlessly on leading indicator goals.
Take complete responsibility for the group's safety results.
Do not make excuses or explain away the results.
Communicate expectations consistently, & clearly.
Do something personally to improve the safety results.
Experiment and innovate to improve safety.
Measure the right safety standards with increasing rigor.
Constantly take action.
Seek improvement feedback from others.
Model the methods you want your group to attain.
Which trait do you need to build in your organization?  Peak Safety Performance can help!  Check out our services.