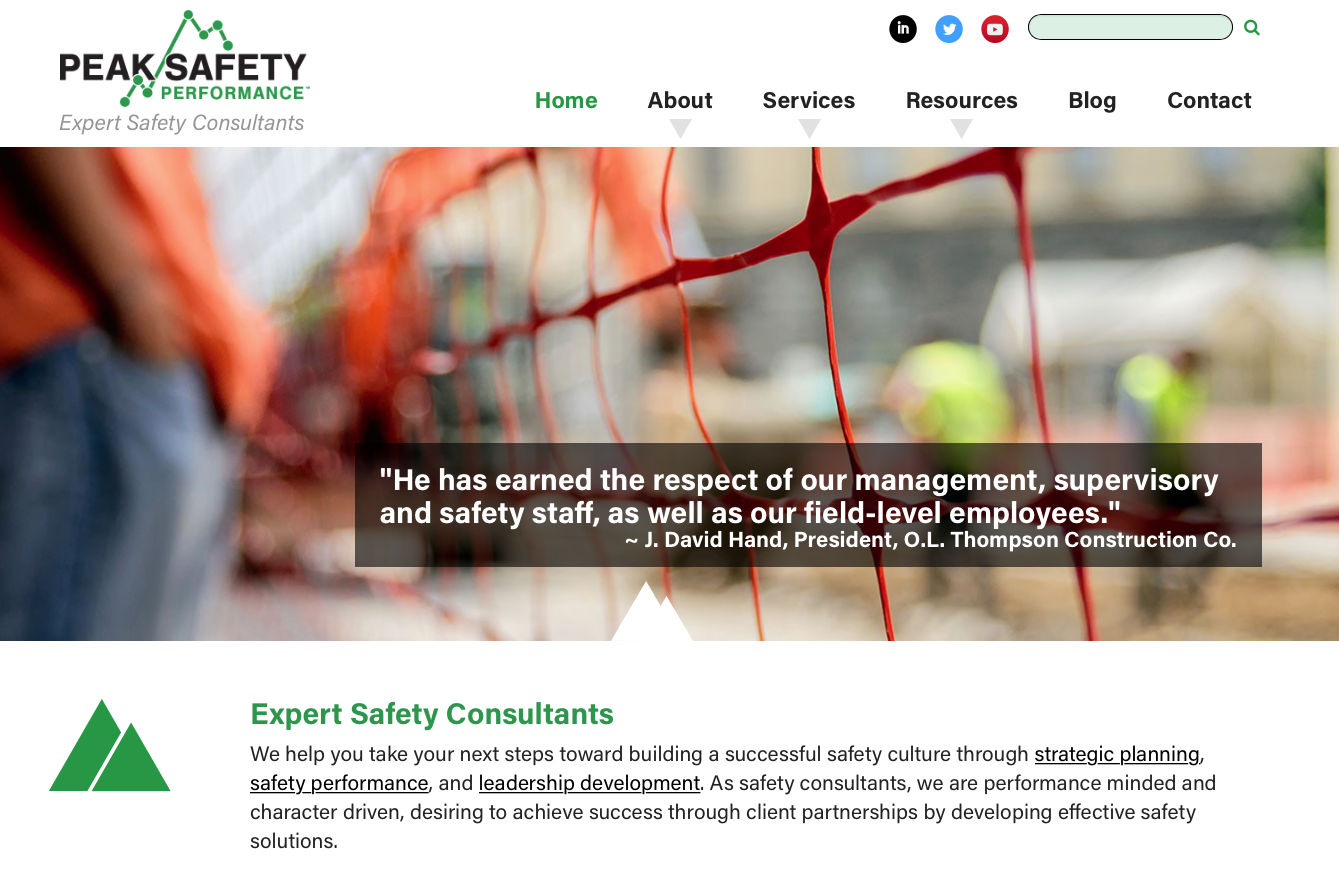 We are excited to announce the launch of the new Peak Safety website! Our new design features easy navigation so you can get the information you need quickly and efficiently. We are also introducing our new blog, On The Safe Side, and will use it to offer safety-related tips and solutions. We hope you will explore our safety consultant services and consider us for your next safety-related project or program.
Our goal is to help you take your next steps in building a successful safety culture and we appreciate the opportunity to develop relationships with companies that want to improve their safety performance. Our Corporate Partnership Programs unite Peak Safety Performance and our clients in a common cause . . . preventing injuries.
Our approach is simple and intentional. We understand that safety success is an ongoing commitment and our mission is to help you take your next step along your journey to safety success. Our mission is accomplished by creating strategic safety plans, developing safety leaders, and delivering successful results.
We understand the challenges of creating a strong safety culture and the steps necessary to maintain that culture. Contact our expert safety consultants today.